What is Marietta Morning Rotary?
The Marietta Morning Rotary Club is a community-minded service-based organization committed to improving educational opportunities and serving our fellow neighbors through empowering members, stoking creativity, and fostering lifelong friendships.
Rotary Objectives
The object of Rotary is to encourage and foster the ideal of service as a basis of worthy enterprise and, in particular, encourage and foster the development of acquaintance as an opportunity for service and the advancement of international understanding, goodwill, and peace through a world fellowship of business and professional persons united in the ideal of service.
Please explore our programs & projects for more information.
Charlie Schob at the Discovery Garden Dedication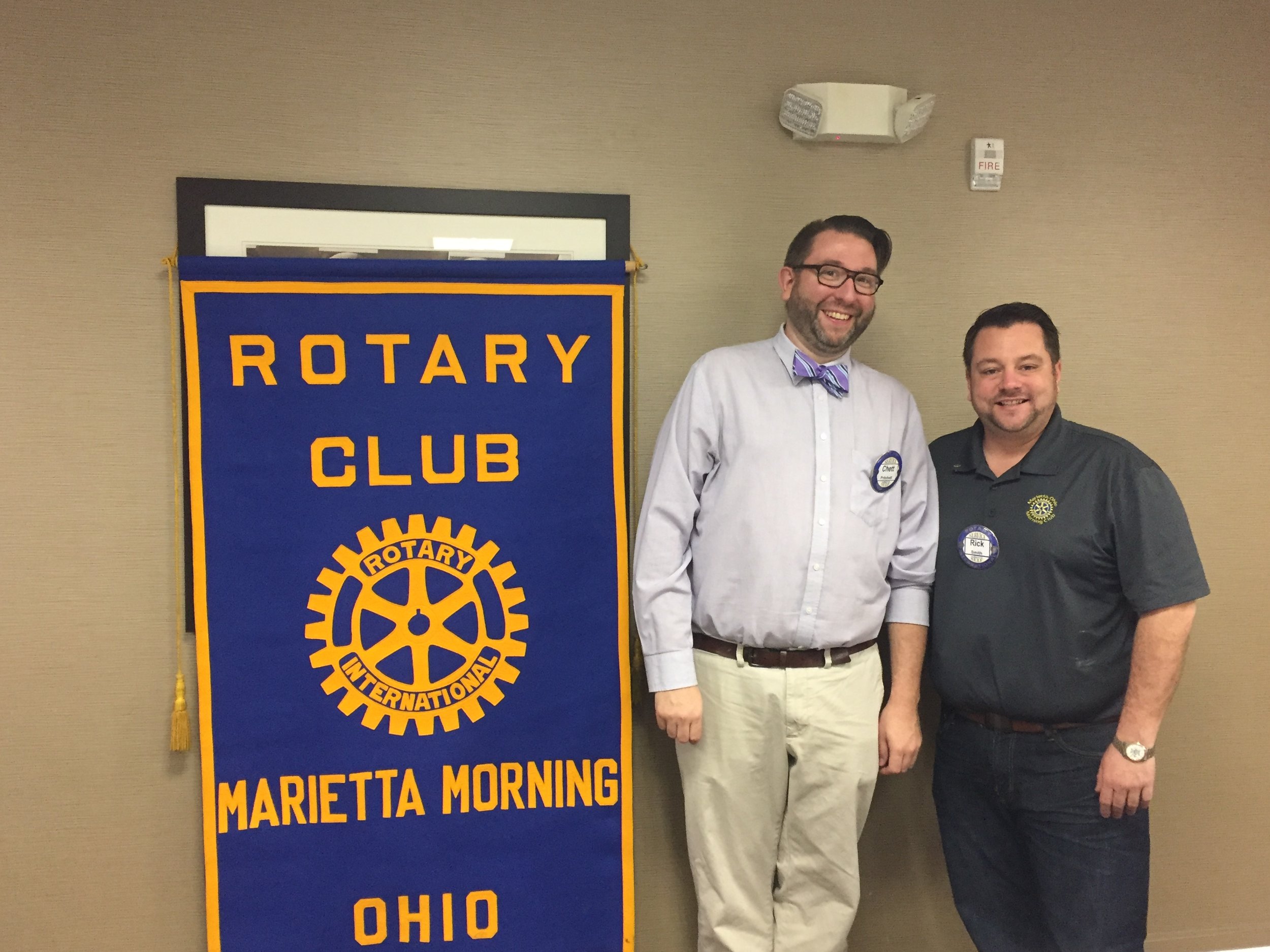 New Member!
Marietta Morning Rotary welcomes Chett Pritchett as a new member!
Algal Blooms and Drinking Water
Matt Halfhill with Friends of the Lower Muskingum River discusses the effects of algal booms on drinking water in the Mid-Ohio Valley!
2016 - 2017 President Jeri Knowlton and 2017 - 2018 President Will Hampton
Jeri Knowlton not only passed the gavel to Will at this meeting, but also said her goodbye to the Marietta Morning Rotary. She accepted a job back in her hometown and departed Marietta at the end of August. The Marietta Morning Rotary will miss Jeri's leadership and friendship.